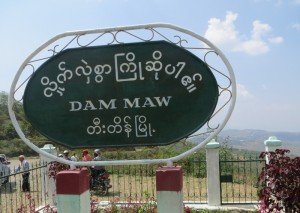 In a letter to the township administrator on July 17, locals in Tidim town have urged cancellation of the demand for 800 acres of land in Tidim township by the Chin National Front (CNF), the Zomi Daily newspaper reported.
The Zomi Youth Association (ZYA) also sent a letter to the Parliament.
Meanwhile, the Chin National Front has denied the accusation that it demanded 800 acres of land in Tidim township.
"The CNF central headquarters doesn't know anything about it. We didn't take any decision to demand land at any meeting," said CNF Military Affairs official, Colonel Solomon.
The newspaper said that the CNF has demanded the land from the Chin state government but there is no information whether approval has been granted by the Tidim township administrator.
"This news is baseless. It can create conflict between CNF, the government and locals," said CNF general secretary (3) Khua Uk Lian to Khonumthung.
At the same time, the CNF liaison office in Tidim town communicated the CNF's stand point to local groups.