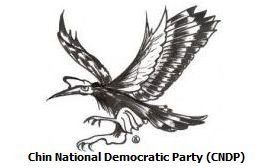 The Chin National Democratic Party (CNDP) has said that the draft of the 'Religious Conversion Law' by Myanmar's Ministry of Religious Affairs is not acceptable, as it violates an individual's right to religious freedom in the country. An official statement released on June 21 by the CNDP said the current bill directly violates Article 34 of the 2008 Constitution, which guarantees an individual right to religious freedom. It also violates the Universal Declaration of Human Rights (Article 18) by the UNO.
About twelve hundred thousand people of Chin people live everywhere in Myanmar. They have a right to religious freedom whether it is Christianity, Buddhism or other religions, since their ancestor's time till today. If marrying a Buddhist woman or other religious worshiper is prohibited, then it tantamounts to preventing marriage between different worshipers of different religion among Chin people. It is unacceptable, the statement added.
"In a country characterized by its ethnic and religious diversity, it is most appropriate for this country to adopt policies based on a secular state and to abolish the Ministry of Religious Affairs, as well as do away with constitutional provisions relating to religion, specifically Article 361, 362 and 363 respectively," reads the statement issued by the CNDP.
About 800 local people attended a meeting held from 7 am to 8 am at the Carson Hall in Hakha town. Members of the Chin Baptist Church demonstrated before the Embassy of Myanmar in Washington DC, USA on June 13, while US based Chin affairs officials sent a letter to President Thein Sein, asking him to scrap and not to discuss in the Parliament session the draft 'Religious Conversion Law' in Myanmar.